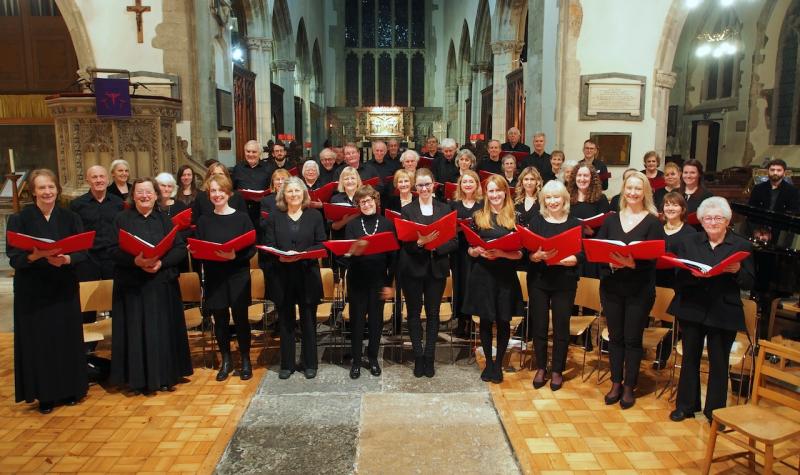 The Magic of Christmas 2021
Our 2021 "Magic of Christmas" concert on December 15th was a huge success with a large audience of friends and family in St Thomas's Church. A substantial sum was raised for our partner the Salisbury Hospice Charity. The raffle alone made almost £900. In the Methodist Church on March 19th, where the audience enjoyed the coffee and cake almost as much as the variety of music, £400 was raised for church funds. On Good Friday we sang our annual service of Stainer's Crucifixion with St Thomas's Church Choir. We were invited again to join the magnificent Central Band of the Royal British Legion for St George's Day in a stirring tribute to the Queen with many national songs and anthems, as well as the incredible sound of one of our best military bands - Vivat Regina.
Our next engagement is the Civic Service celebrating the Queen's Platinum Jubilee. This takes place in the Cathedral on Saturday 4th June at 16:00; entrance is free.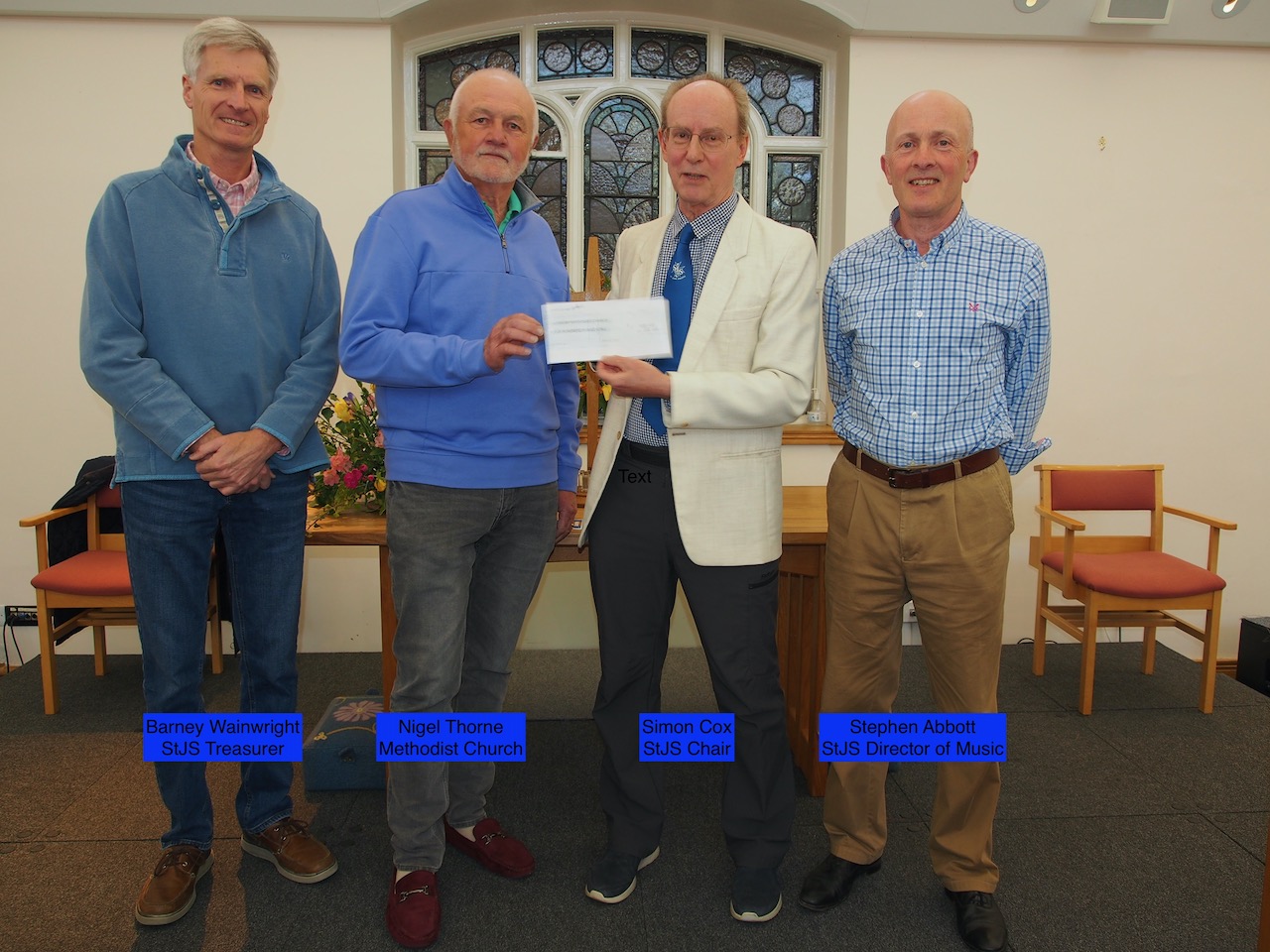 Cheque presentation for the church's work with Ukranian refugees
The choir is full at present, but please email the choir Chair, Simon Cox via the Contact Page if you would like to join in the future.

 Click here to follow us on Facebook
St John Singers - a leading choir in Salisbury