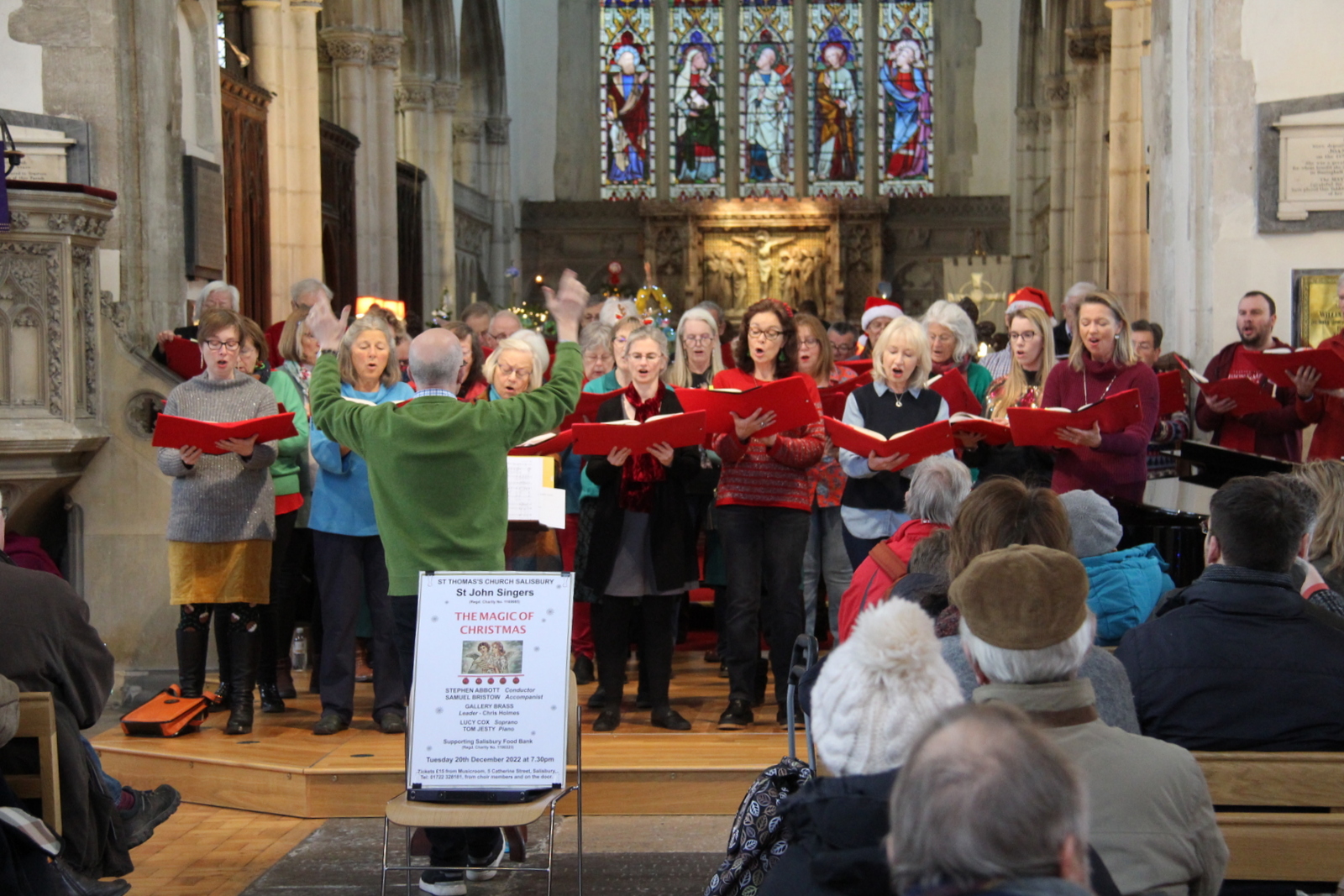 St John Singers at the Christmas Tree Festival
Our 2022 Autumn season began with a lovely evensong that we sang at Bath Abbey on Saturday 15th October, singing Purcell's Magnificat and Nunc in G minor, and Maurice Greene's haunting, "Lord, let me know mine end" as the anthem.  Our flagship "Magic of Christmas" Concert in St Thomas's, joined by Gallery Brass and soprano Lucy Cox, was a huge success, with standing room only.  Everyone had a good time, a good sing, and the interval wine didn't run out (just). Our partner charity, Salisbury Food Bank will receive the profits from the concert in excess of £5000.
Our next concert is on Saturday 18th March at 7.30pm in the village of Hindon which boasts some great pubs, for pre-concert sustenance. The music ranges from deeply moving English church anthems to well known spirituals. Details are on the future concert page.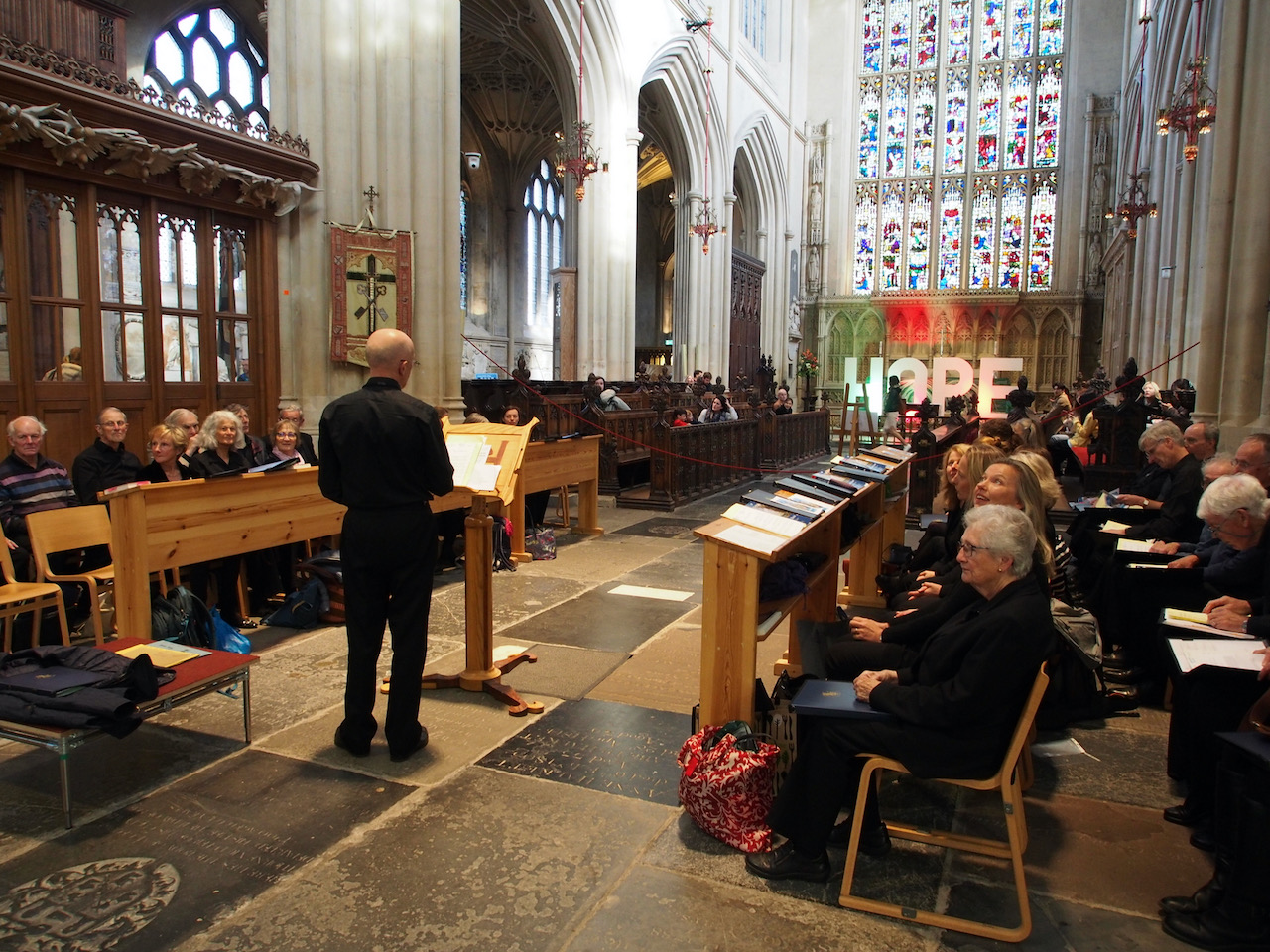 Rehearsing in Bath Abbey
The choir is full at present, but please email the choir Chair, Kate Henderson via the
Contact Page
 if you would like to join in the future.

Click here
to follow us on Facebook
St John Singers - a leading choir in Salisbury
Registered Charity Number 1169985.