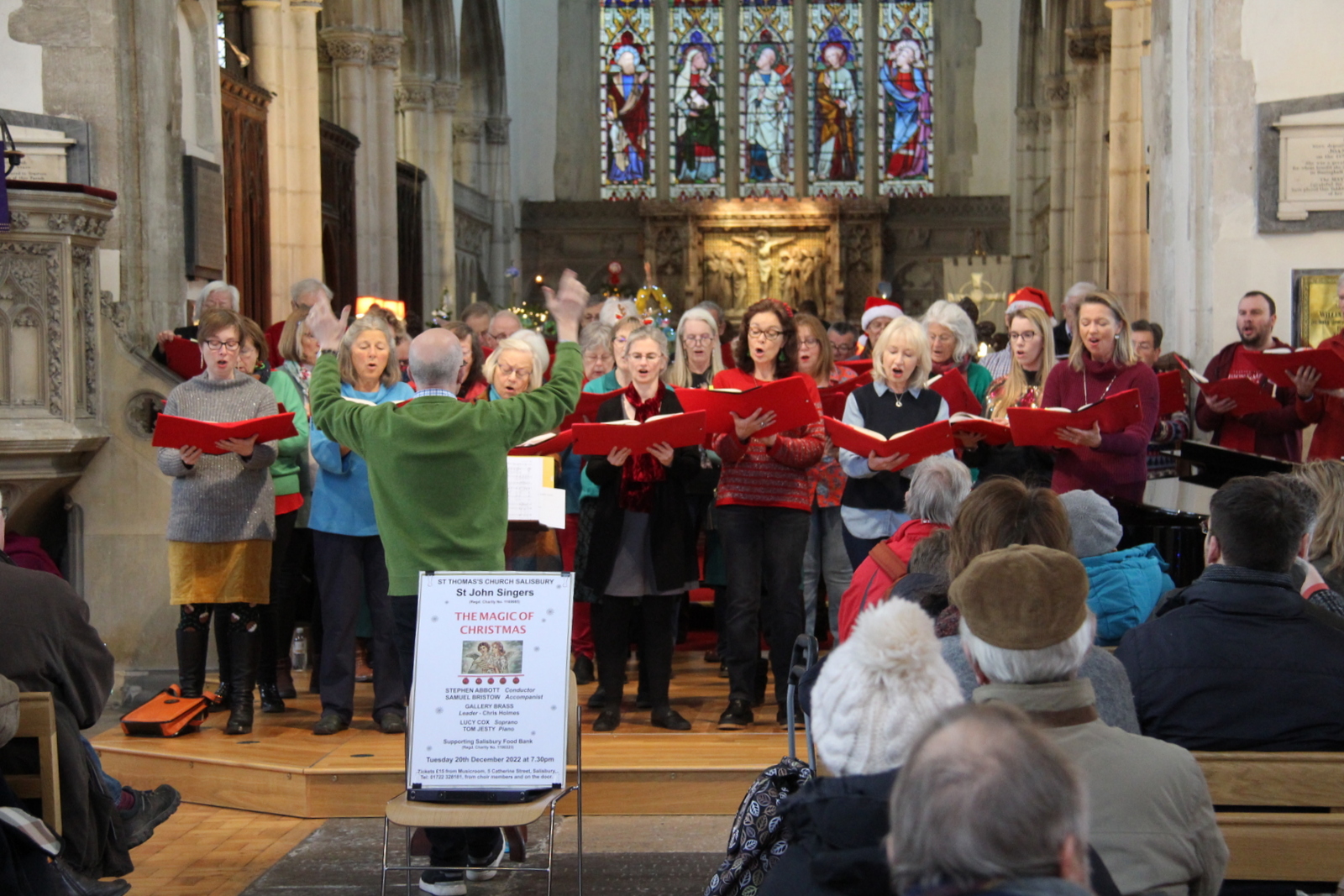 St John Singers at the Christmas Tree Festival
Our 2023 Spring season began with a lovely concert in support of Hindon Church on Saturday 18th March entitled "Every Time I Feel The Spirit". The programme featured a wide range of sacred music, anthems by Chilcott and Rutter, spirituals arranged by the late Richard Shephard, organ solos and two pieces by local composers Philip Lawson and Esther Bersweden. There was an opportunity for audience participation at the end with a rousing rendition of the hymn " Christ Triumphant ".
Our next engagement was at St Andrew's Church, Great Durnford on Friday 7th April at 7 pm when we sang Music for Holy Week and Compline. The pieces were appropriate to Good Friday, followed by a short plainsong service of Compline.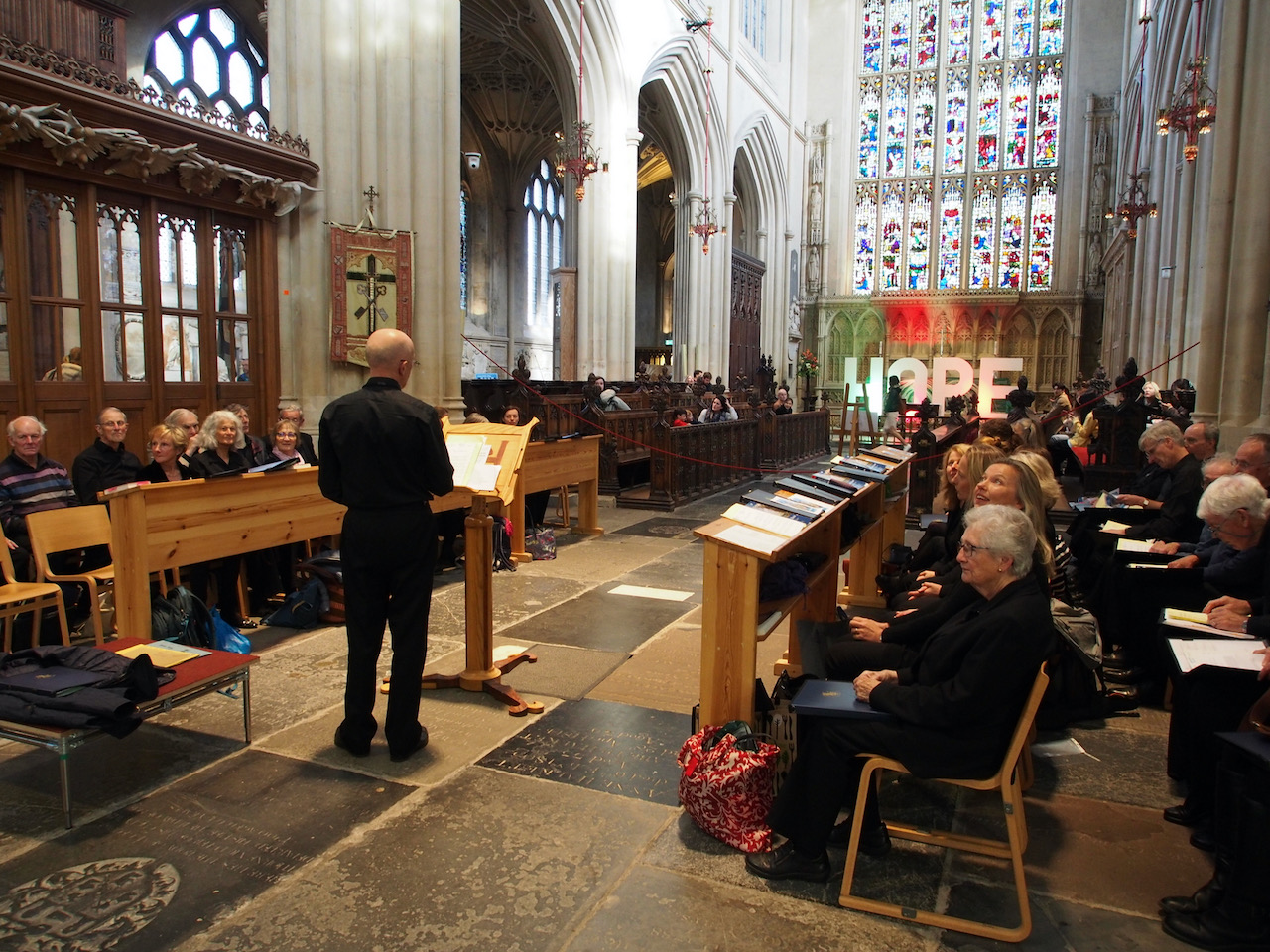 Rehearsing in Bath Abbey
The choir is full at present, but please email the choir Chair, Kate Henderson via the
Contact Page
 if you would like to join in the future.

Click here
to follow us on Facebook
St John Singers - a leading choir in Salisbury
Registered Charity Number 1169985.