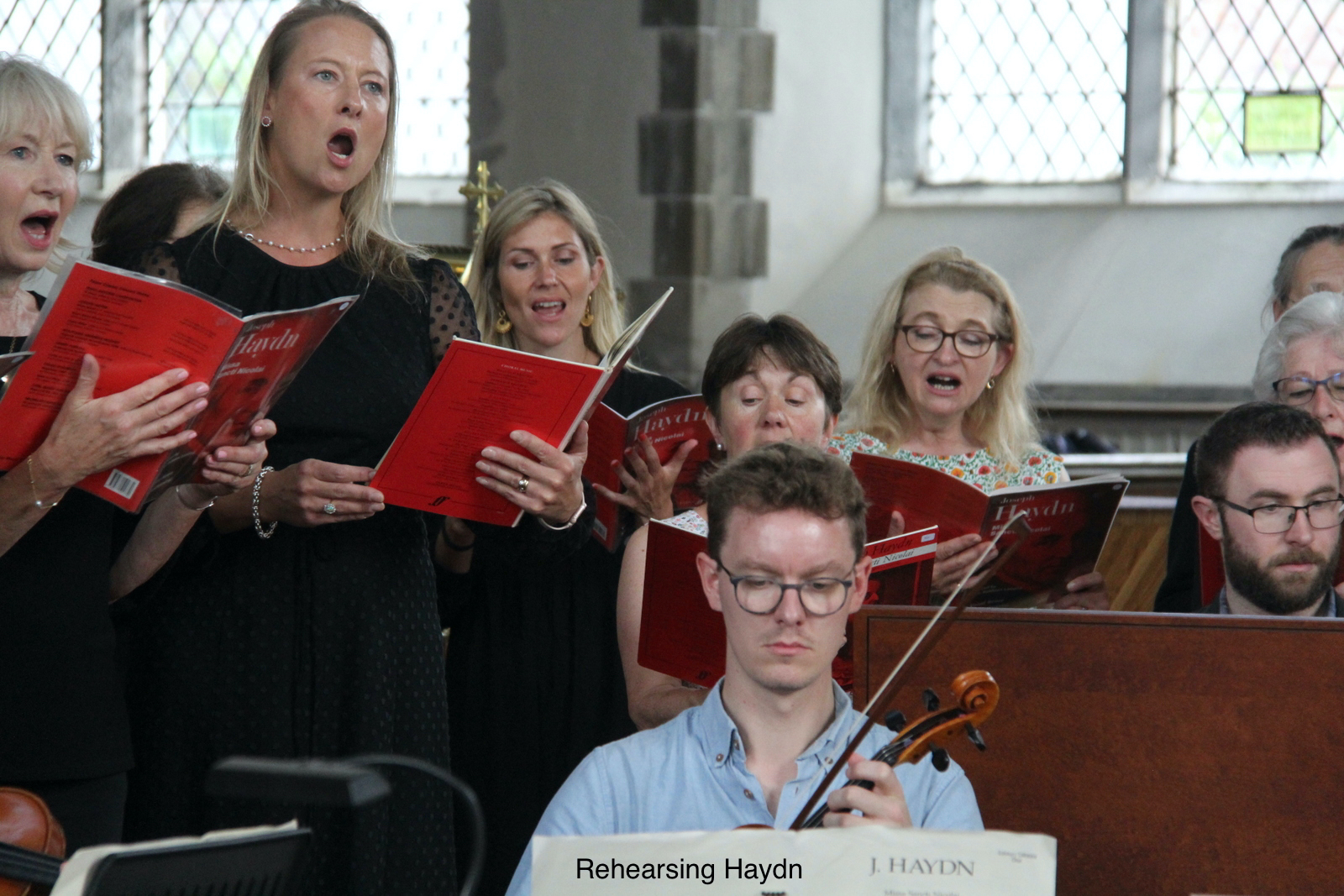 Summer Concert in St Thomas's Church, 8th July 2023
The choir entertained a large audience in St Thomas's and really enjoyed singing with an outstanding orchestra led by Daphne Moody, under the direction of Steve Abbott, our Musical Director. The concert opened with Hear My Prayer by Mendelssohn with Susannah Groome and Rosanna Wicks sharing the sublime solo passages and Sam Bristow on the organ. This was followed by Haydn's Saint Nicholas Mass for which Susannah and Rosanna were joined by Clement Hetherington and Robert Blakey together with the choir and orchestra.
After an interval glass of wine, Malcolm Archer's Vespers was the newest and most keenly anticipated work of the evening. Challenging to learn, the choir reaped the reward in its performance and it was well received both by a very appreciative audience and the composer, who attended the concert. Malcolm wrote warmly to Steve commenting on "beautiful shaping" and that "the choir and orchestra were so well integrated".
Recent concerts have been in support of Hindon Church on Saturday 18th March entitled "Every Time I Feel The Spirit". The programme featured a wide range of sacred music including anthems by Chilcott and Rutter, and spirituals arranged by the late Richard Shephard. Our next engagement was at St Andrew's Church, Great Durnford on Friday 7th April when we sang Music for Holy Week and Compline. The pieces were appropriate to Good Friday, followed by a short plainsong service of Compline.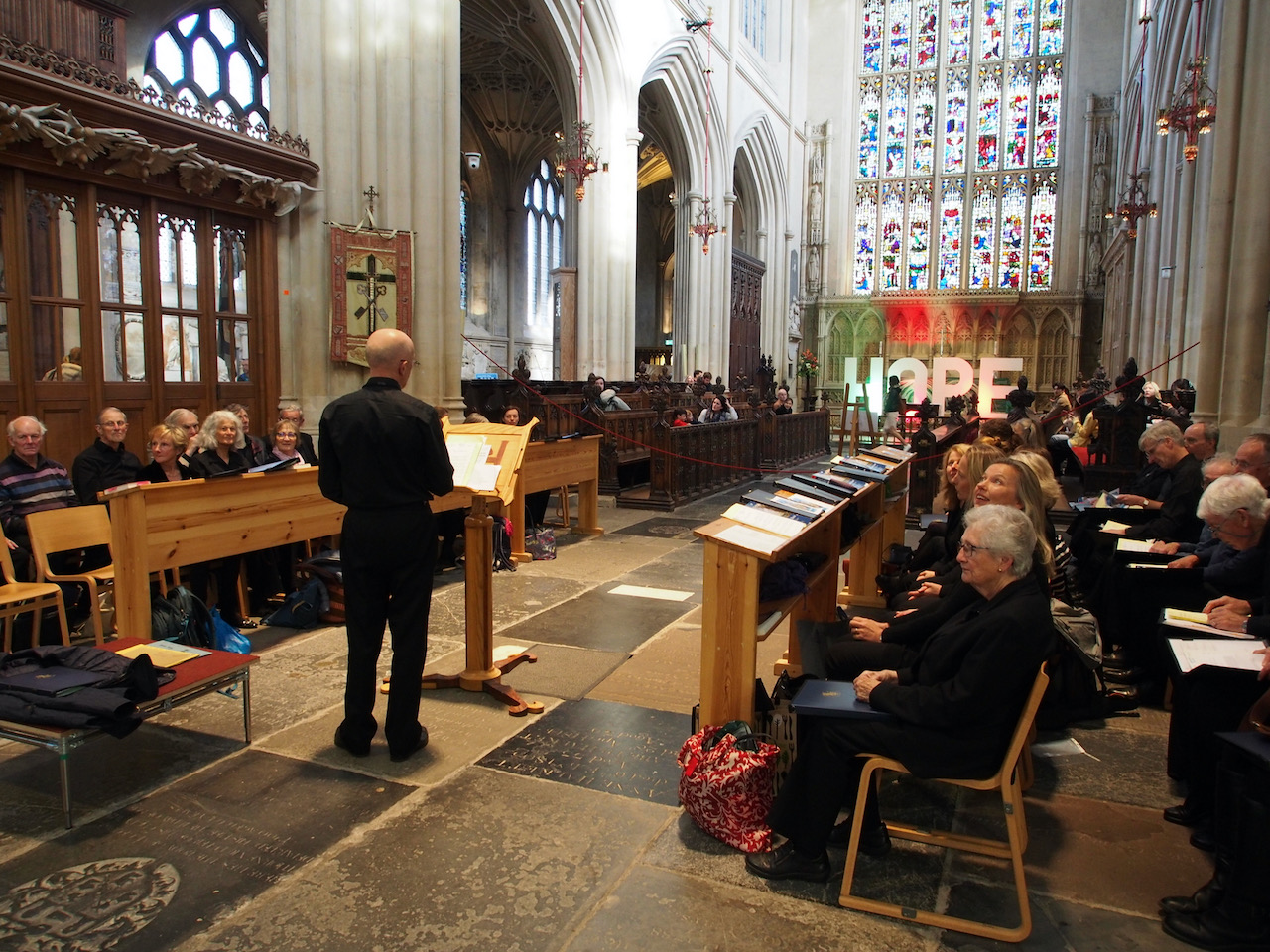 St John Singers Rehearsing in Bath Abbey
The choir is full at present, but please email the choir Chair, Kate Henderson via the
Contact Page
 if you would like to join in the future.

Click here
to follow us on Facebook
St John Singers - a leading choir in Salisbury
Registered Charity Number 1169985.